Men's salon services in Secunderabad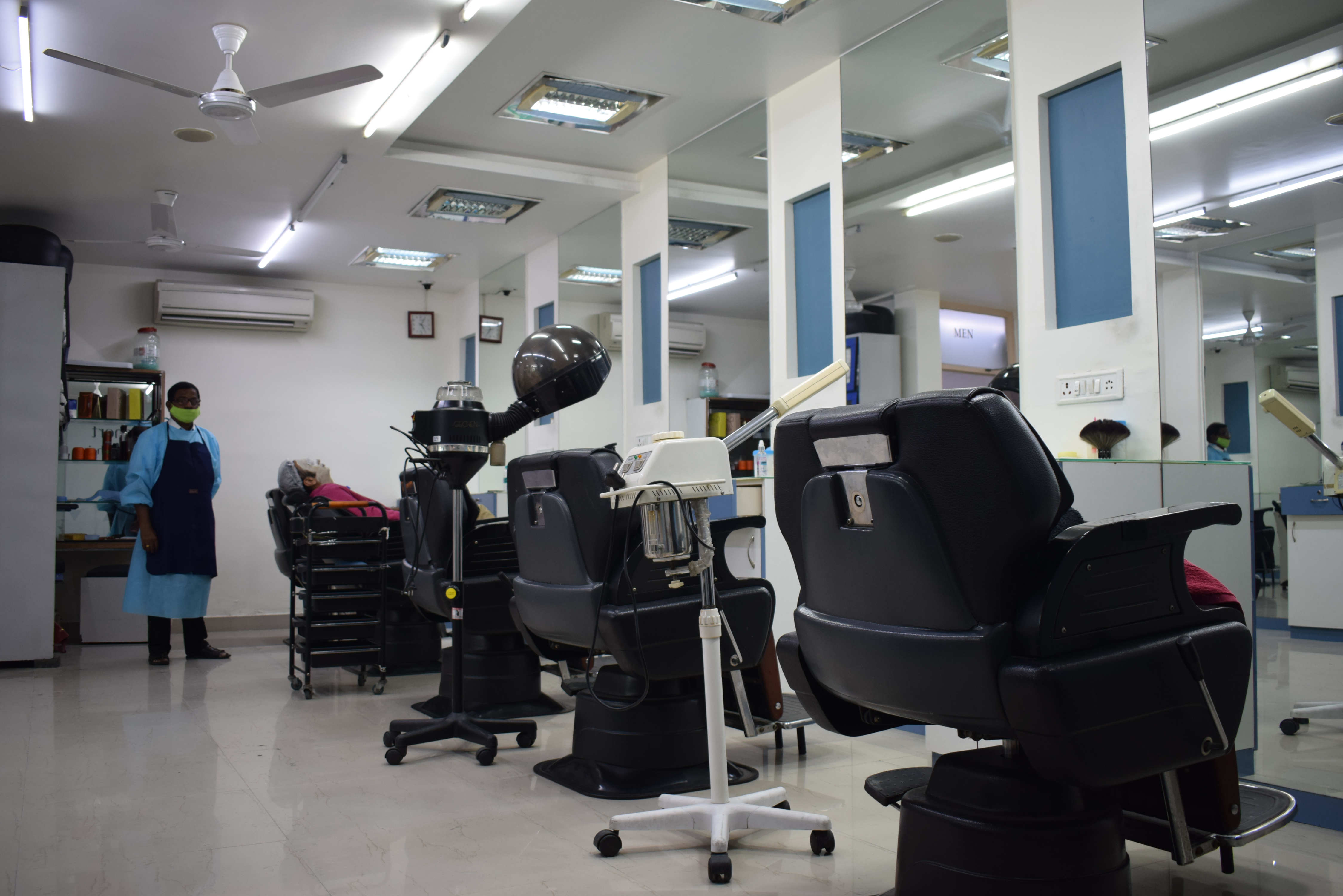 Grooming is one of the attractive things for mens. Mens mostly prefer to have a good look with proper grooming and great appearance. As Secunderabad is part of Hyderabad, Charms salons is located in secunderabad with  professional men salon services.
Salon Services For Men overview:
Styling is not only for women but also for men too. The way of looking more attractive and gentle which makes them professional and attractive for men. And no one can imagine the number of styles and looks are there for men which make them more handsome. Most of the men prefer to have a unique style and identification from others. 
Many celebrities prefer professional salon service for their appearance, unique and new trending hair style and that can only happen by a professional salon artist. 
From great appearance to new trending looks our professionals are expert in making it trend and suit you. Our staff always make sure that we make you look good and give you the best handsome look that would make others attractive and being the best.
As a professional our experts always suggest you with important tips and tricks for your hair style and apperence according to your personality. We always make sure that products we use are great in quality and come up with new technology to make it world class services.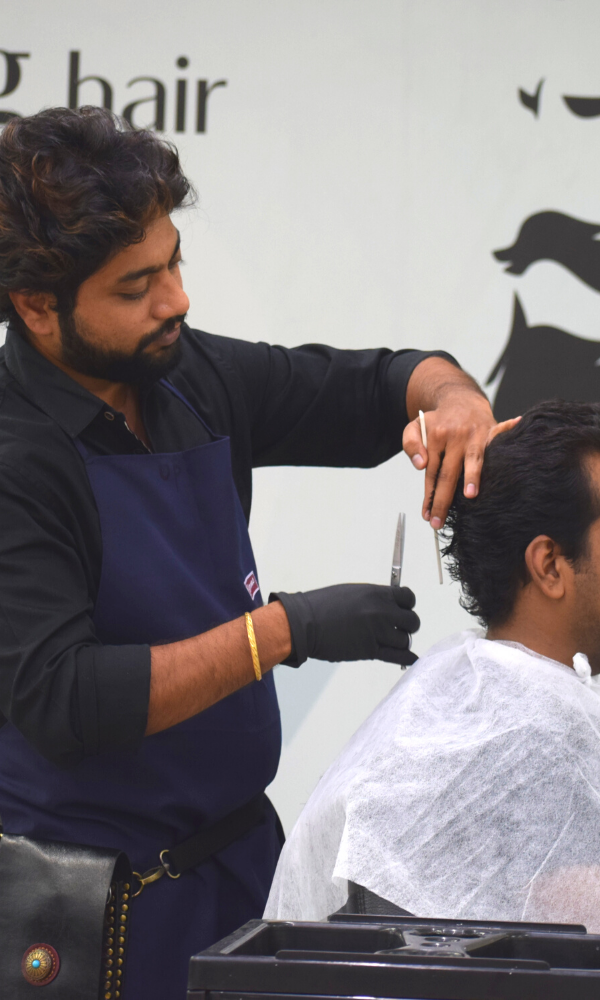 List of Men Salon Services:
For men's beauty and grooming we offer various services which are important in men's life and make their look more attractive.
Hair cut is the one of the most important parts in hair styling. Most of the professionals are trained in different types of hair styles which are fit for your personality and finishing with good hair wash and styling your hair looks. 
We offer:
Cutting and hair treatment 

Head massage 

Beard styling

Shampoo and conditioning.
Hair treatment helps in preventing hair fall and making it more healthy and a proper treatment also leads to permanent hair loss because unhealthy hair split ends can damage your hair. Hair treatment can boost self confidence and make it more attractive.
We offer:
Hair spa

Scalp treatment

Colour protection

Moisturising.
Hair colouring makes your hair more attractive and also many of the men struggle with white hair. Using the right colour which makes it look natural and building self confidence. Our expert team with experience in hair colouring makes sure that it fits and looks natural.
Our service: 
Hair colouring (Ammonia free and Ammonia)

Highlighting.

Beard colouring.
Maintaining good skin helps for better skin condition. It helps in shedding skin cells active throughout the day.
Regular skin care treatment can help in preventing wrinkles, acne and make it best. Our expert are professional at
Facials

Natural treatments

Manicure

Pedicure

Clean ups
Beard grooming helps in keeping both your beard and skin healthy. Your beard looks make you feel better.and self confident. Our professionals are experts in making unique looks and trending beard styling in the city.
We are expert in:
Beard shaping

Beard colouring

Beard trim

Shave

Beard spa.
Hair and beard texture is the most important for long hair mens. Many people with curly hair and unshaped beard prefer to make it stringent and attractive. Our expert are always ready to make it possible and make you happy 
We are expert in:
Smoothening

Straightening

Perming

rebonding.
Cost of salon services for men in Secunderabad:
The most important factor in salon service is "cost". Cost can be dependent on the service we take and the area we live in. The salon service cost can be different in secunderabad according to the outlets and ambient also.
Charms Professionalism in Men salon services:
Professionally is the important key factor in every sector. We in charms are always professional in our work and the service we offer. Making the customer satisfied and making the appearance more attractive tells the level professionality we are. 
MR.S Sampath kumar is the lead faculty for hair and beauty with professional experience in salon industry and in 2013 he was awarded with samaj ratan.
Charms can be the solution for professionalism for men's salon services.
Other important FAQS about men salon services:
For salon services at charms should we book an appointment?
Yes, we always recommend the customer to book an appointment by call or by website. So that the seat is booked for you and it will be comfortable for salon service.
Why are salon services important to have with professionals?
Appearance is an important factor for men and women. In present society there are many salons who provide salon services but making it in a professional style makes us unique and attractive and also they recommend the tips for the hair safety.
What are the working days for these services ?
We operate from Monday – Sunday and Tuesday closed. But for the doorstep or even service we are available all day but pre booking is important.