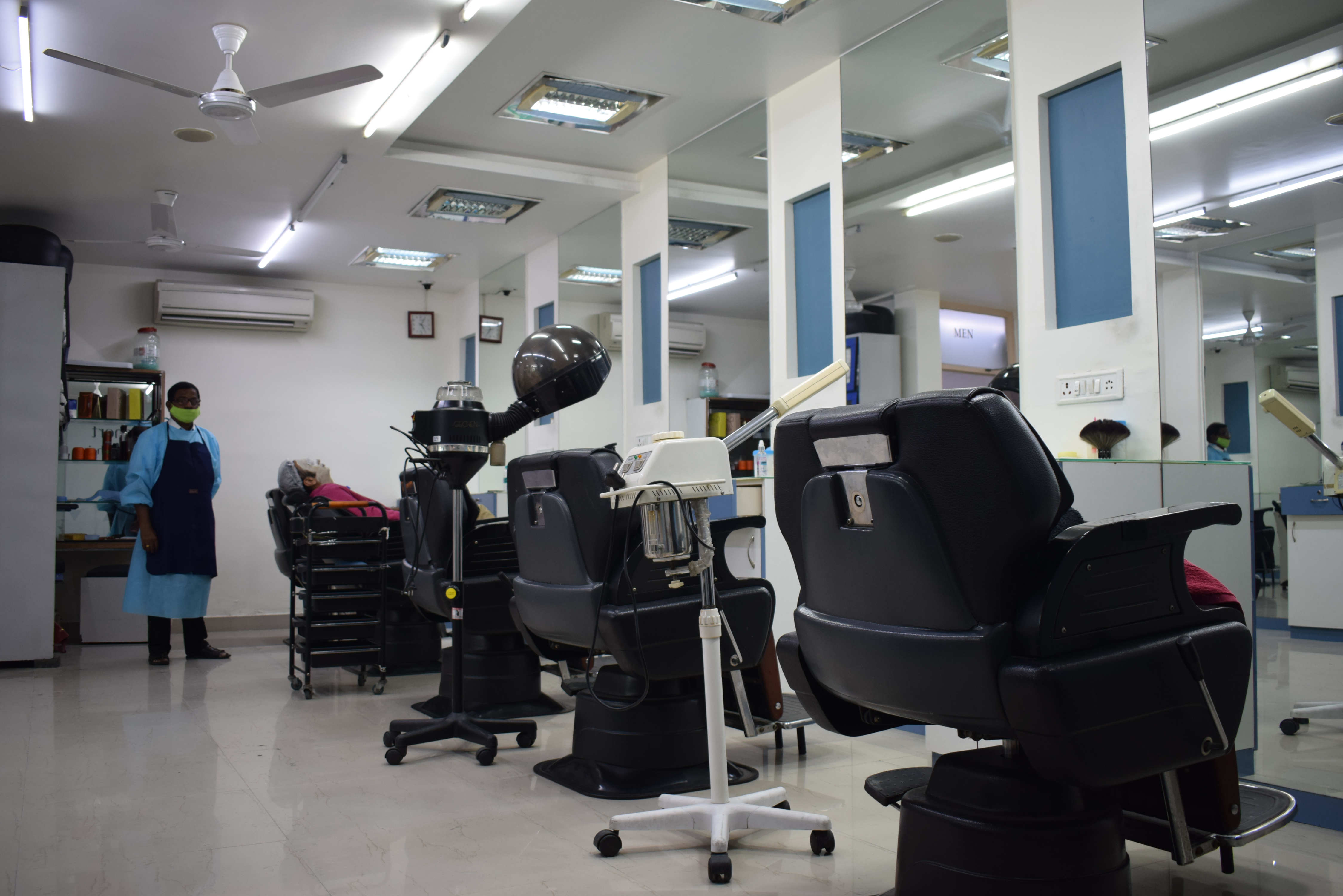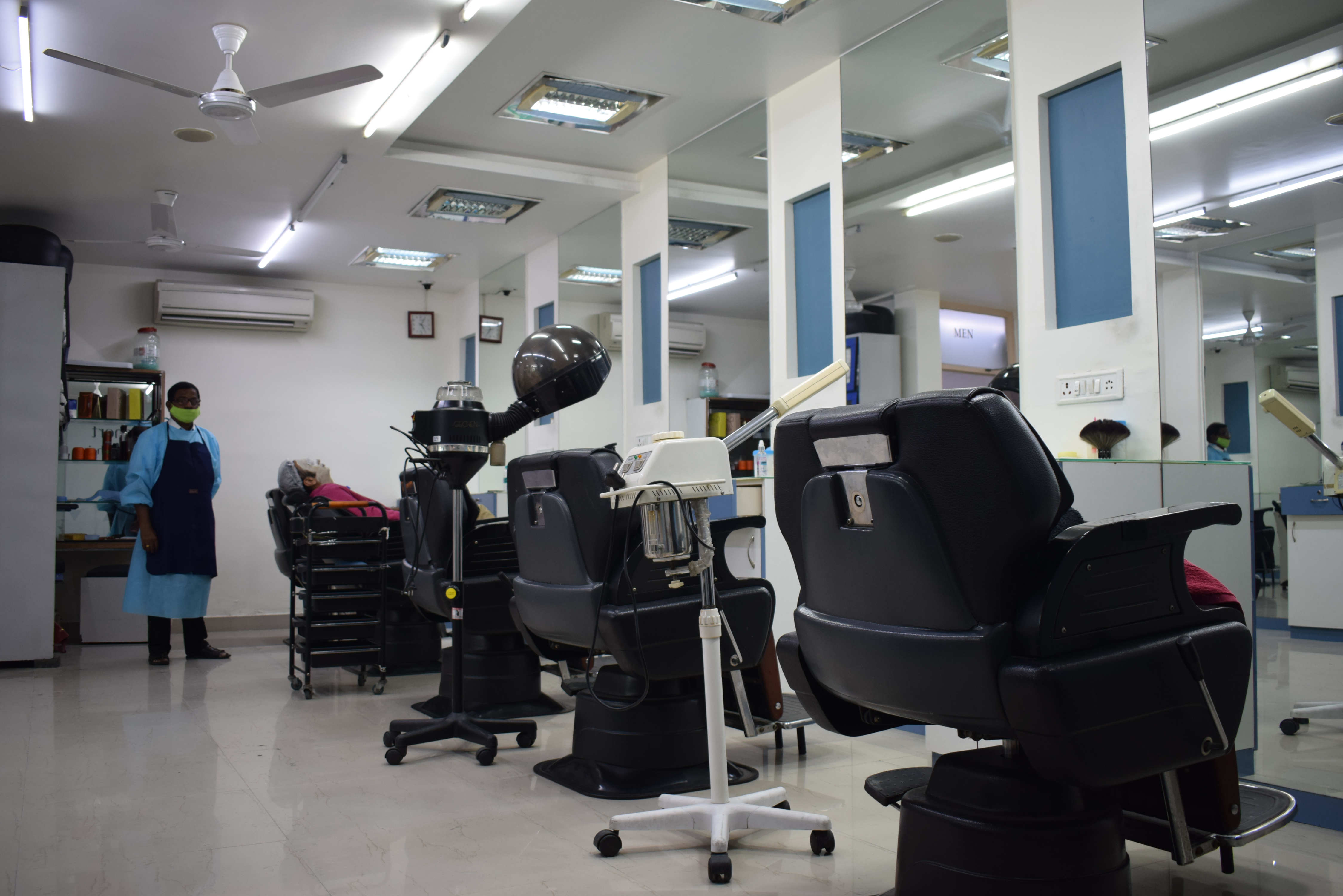 Charms Salon is a renowned name in providing affordable Salon services for men and women. Since 20 years, Charms Salon has been constantly uplifting the standards of salon services in prime locations like Patny and new branch in Diamond Point. Nail Art, Keratin, O2 Facials, Hair patch services are few names among all the services Charms Salon provides.

Hair Cutting
Get a new look by our professionals to say goodbye to all the bad hair days. From Simple to Crazy styles, we've it all.
Shaving
Donning a clean shave look can never go out of style! Get all the unnecessary facial hair out only at Charms Salon.

Hair Styling
Straight Sleek hair or Beach Waves, confused on which suits you best? We have all the answers to your hairstyle.
Trimming
Maintaining a stubble or beard is quite a hard task. So, don't worry because trimming it to perfection is our job.

Spa in Style
A perfect massage at the spa is a perfect way to relax. We all require some personal care and attention for well-being.

Coloring
Make a statement with the new shade of hair. Coloring is an art, and we excel in it with our techniques.

Hair Styling
Perfect skin isn't a myth anymore. Get soft, smooth skin by waxing without any burns and be flawless.
Mani-Pedi
Manicure and Pedicure for the perfect shape of fingernails and toes are all that needed for a good polish!
Over the past few years, grooming has become an important aspect of men's life also. It's not just stuck with a haircut and shave anymore; grooming is beyond it.
Charms Beauty Salon brings a variety of services, not just for women but for men also. Our services for men include hair cut, hair coloring, styling, shaving, trimming, facials, massages, etc.
We are a team of experts, and we believe in utmost satisfaction to the customers. So, whether you want to maintain a perfect beard or try new hairstyles, we are ready to serve you the best service.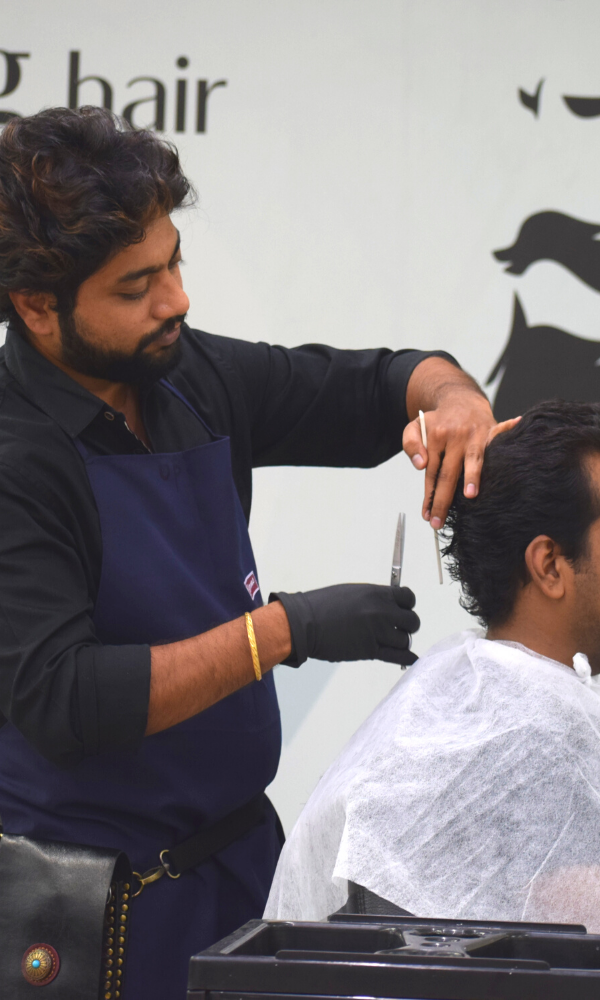 Precise lines at cheekbones with good beard and perfect jaw line is all that you need to be desirable.
A perfect head massage can relieve you from all the stress and headaches. Sit back and just relax.
Washing off hair with shampoo isn't just enough. It need little pampering with conditioning it to perfection.
Dandruff/Dry Scalp or Oily Scalp? Anything extreme isn't great but we have just the right treatments to make it just right!
Hair loss? Don't worry, we have got hair patching treatment as a substitute to original hair.
Glow up with removing all the tiniest dirty particles out of your face with various kinds face masks and facials.
Beautiful hair is always like a crown to a woman. Investing in it is like watering a plant to grow beautifully.
Charms Beauty Salon brings a list of services that every woman needs and deserves. From hair styling to hair treatments, from manicure to waxing, from facials to spa massages, we have it all.
A day sitting back and relaxing for personal care is a day well spend. We at Charms Salon make sure you get the perfect service for beautiful you.
Got an itchy scalp or dry frizzy hair? Don't worry. Get a hair treatment to get the best hair texture of your choice.
Perfect skin isn't a myth anymore. Get soft, smooth skin by waxing without any burns and be flawless.
Bid a goodbye to all the dark spots and uneven skin tone. Charms Salon bring skin whitening charcoal treatments for best results.
Time stops for no one but we can stop it for your skin. Charms Salon has best anti-aging treatments making you look younger than ever.
Getting rid of tan can be quite a task but not at Charms Salon. Our techniques make sure you get your flawless skin.
Getting ready for a special day is incomplete without makeup. Right? We use the best quality products to get you the perfect look.